!....>
Plain Sailing
Sailing School
Sailing Lessons in British Columbia's Gulf Islands
Coastal Navigator Certification
It qualifies the skipper, to navigate through coastal waters, within the sight of land, by day, using a hand bearing compass and navigational aids.

This course is a prerequisite for the Coastal Skipper Standard, and must be completed before the Coastal Skipper course.

Topics covered, beyond the "Daysailing Skipper Standard", include the following:

Lateral, Cardinal, and other Buoys
Chart scales
Log Keeping
Compass
Sailing Directions
Tide and Current Tables

Safe Passages Through Passes
Set and Drift

Plotting Fixes through

Three Lines of position
Transit and Bearing
Running Fixes

Lead Marks and Clearing Bearings

The I.S.P.A. qualifications are recognized world wide.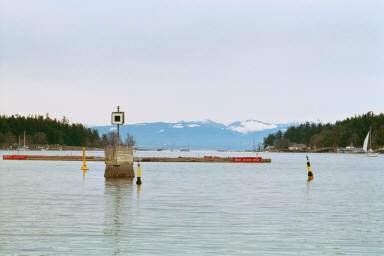 Go Back to Cruise and learn |Go Back to Main List | List of Prices | Registration